Brochure on applying for funding
for web documentation about the
Karl-Marx-Allee in Berlin
Together with the Cologne-based film production company tba / the beauty aside, and under the direction of Conny Klause, we helped produce a publication working as a tool to collect funds in order to produce a stunning documentary about Berlin's Karl-Marx-Allee. The project idea included several documents about the lives of long-established residents and their stories.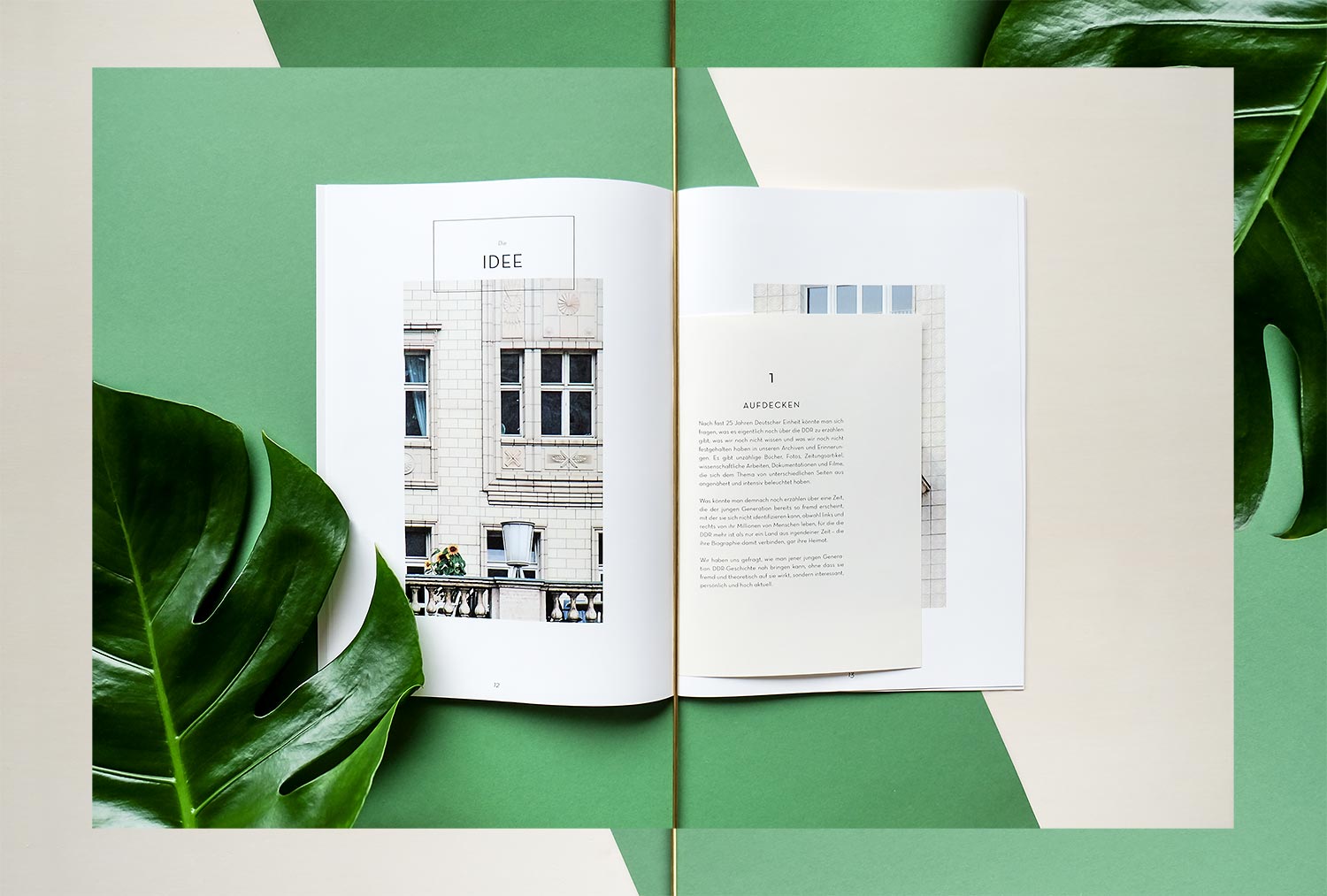 Service: Graphic Design, Brochure
Branch: Filmindustry
Scope: Layout, Design Concept, Realisation, Printing
The documentary was to be presented in the form of a webpage to keep the memory of this historic street alive, inviting you to explore and discover, as well as to serve as an informative platform for the preservation of history. This brochure allowed the project to receive funding applications from the Film Foundation of North Rhine-Westphalia and the Film Foundation of Berlin.
Do you like what you see?