Conception of a Customer
Experience for the career website
of Santander Bank
On behalf of kernpunkt, we developed a career portal for the corporate website of Santander Bank, that is not only graphically up to date, but, through clever content, will help the right candidate make their way to the company. To fulfil the task, we put the quality of the content at the forefront of our work. Therefore, we developed a content strategy composed of gathered research and created simple ways to consume content, such as infographics. In addition, the textual tone of voice was set to make potential employees feel directly addressed.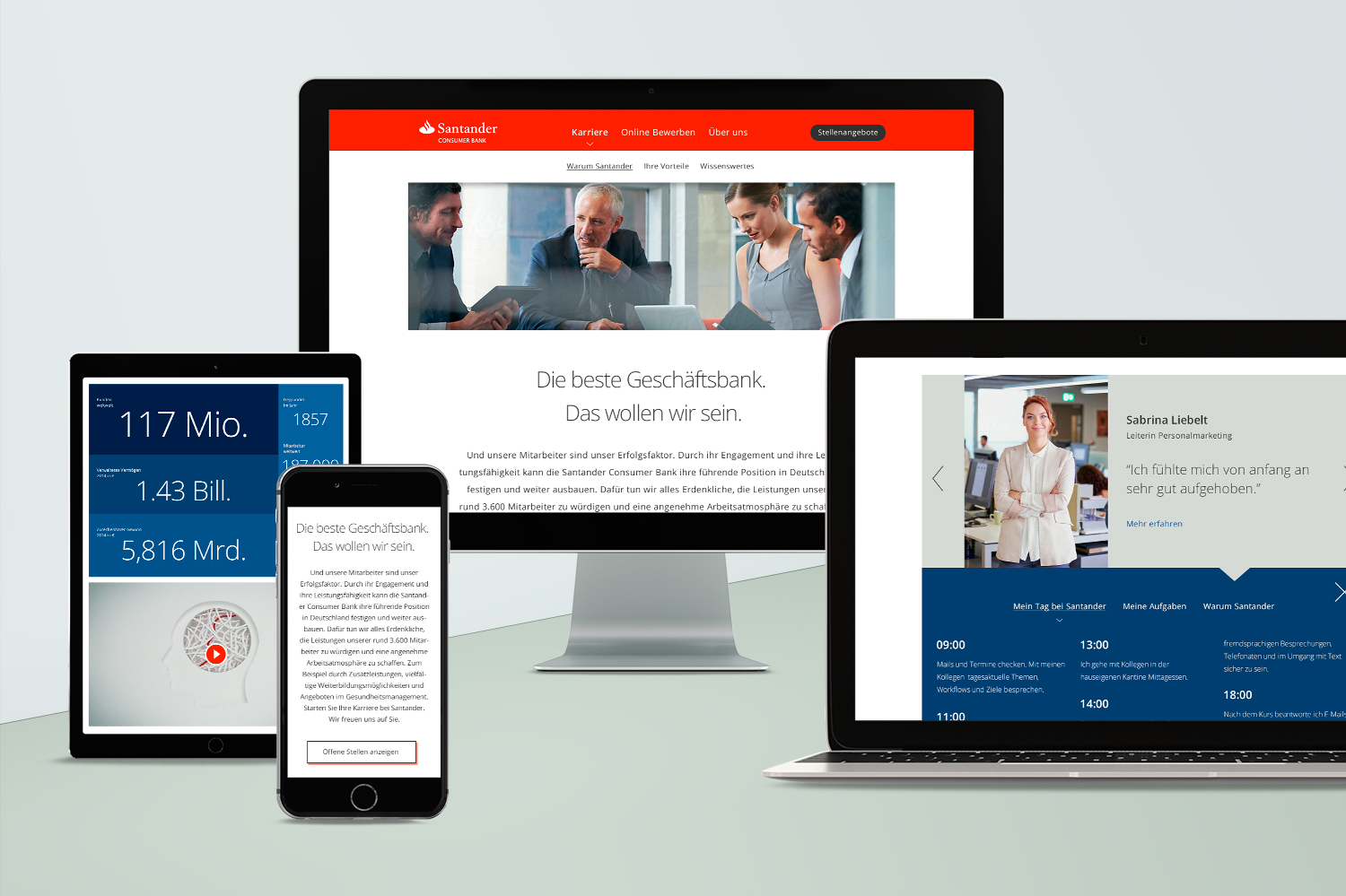 Service: UX Concept, Content Strategy, Visual Design
Branch: Banking
Scope: Research, Requirements and Benchmark Analysis, User Experience Design, Content, Copywriting, Screen Design
In order to get the best employees, companies nowadays need to present themselves as attractive employers. Today's job landscape no longer only cares for the job description itself, but also the values f the company for which they want to work for in the future. The pay is also no longer the only main decisive factor, social issues and work/family balance are now a high priority for highly qualified employees and well-trained staff. Additionally, companies must nowadays increasingly present themselves as an "hiring brand" which is a significant part of what we determine when we offer Employer Branding as a service. The times they sure are a-changing.
Process
• Research on career websites for large and medium-sized enterprises
• Benchmark analysis and derivation of challenges
• Definition of User Needs
• Creation of a Content Strategy
• Definition of the target group
• Designing a User Experience
• Screen Design and infographics

You interested?